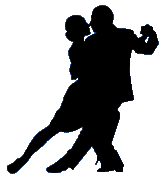 BACKGROUNG

---
---
My modeller story began when i was 6 years old; my father gave me a Control Line model named "duck" which was soon renamed "Salvelox" (brand name of adhesive bandages) because after a few flights were already full of wounds for many somersaults made, after less than a season spent on a "safari 2000" RC with which I began to dissolve my thumbs and from there began my RC story which continued uninterruptedly with many acrobatics and non-acrobatics semiscale models, we built and painted the models together with a lot of passion and care but never hone my flying skills, for many & many years until the winter of 2005, when I bought my first pattern model, it was a second-hand but was still in excellent condition.

When I maiden it I was shocked by his flying characteristics and from that moment I set the goal of learning to fly seriously my models and exploit them to 100% so I have tried in training for pattern acrobatics, stunt artistic, innate passion for extreme 3D and even in the jet turbine.

In 2008 a dream came true, I have bought my first turbine model !!!

With my first jet (red arrows - bae hawk) I participated at the Italian scale championship, placing at the third place and I earned my first nomination for the jet world master in Israel (2009) with the Italian Team.

In 2009 I attended a course for the judges in the F4C category and after having tried for two national championships, I was appointed international judge and took actively part at the F4C World Championship in Spain in 2012.

In 2010 and 2011 I participated at the Italian Sports Championship placing to 2nd place (2010) and 1st place (2011); three wins in three races with the team Umbria Jets.

In 2012, participating at the Italian Scale Championship, valid as selection for the jet world master, I got my second appointment as a member of the Italian Team to compete with the best pilots and the best scale model during the jet world master in Switzerland .

Also, in 2012, during the annual conference of the "F4J Italia" held in December, I was appointed counselor. The F4J ITALY (www.f4jitalia.it) is the Italian emanation of the international IJMC (www.ijmc.net).

Assuming an advisor, I hope to help the association achieve the target in F4J to disclose as much as possible the passion for the jet model in Italy.

In 2013 I become a member of the "Team Horizon Hobby" and I take part, as pilot of the Italian Team, at the 10th Jet World Master held in Switzerland (7th individual and 3rd as team)
At the end of 2013 the F4J ITALIA assembly voted me as chairman and the IJMC council has inscribed me among the members who represent Italy at international level.

more updates soon ...
---
---